Hotel Near San Diego State University
Book your stay at our hotel near San Diego State University to enjoy close proximity to one of the oldest universities in San Diego County.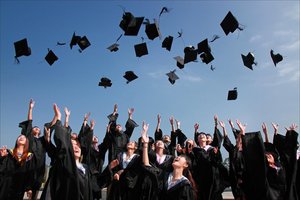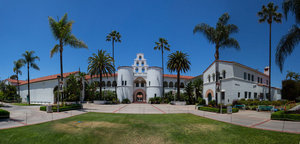 Visiting The School
Elect to stay at our hotel near San Diego State University and enjoy a short and easy journey to visit the school­. SDSU offers a stunning Mission-Revival style campus featuring several buildings on the National Registrar of Historic Places, in addition to a number of modern buildings.
Getting there:
Our hotel close to SDSU is just 9 miles away

Driving there takes just 15 minutes
It will take you about an hour to bike to the campus
Public transit can also be used to get there - ask our staff for directions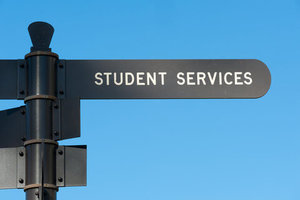 Fast Facts
SDU is ranked #5 in the top schools in the United States for students studying abroad
John F. Kennedy gave one of his last speeches at SDU in June 1963A year later, the campus was visited by Martin Luther King Jr.
Notable alumni include Actor Gregory Peck, Director of the Lyndon B. Johnson Space Center, Ellen Ochoa, and Federal Judge Roger T. Benitez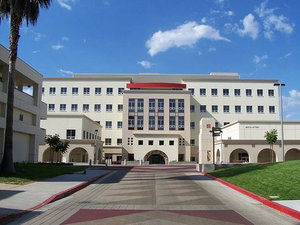 Why Stay Here?
Our San Diego hotel is near San Diego State University, making it easy for individuals working at the school or potential students quick and easy access to campus. Less than 15 minutes from campus, guests can enjoy a comfortable night's rest in one of our well-appointed guest rooms before making their way down to the school. Ask our friendly staff for more information about restaurant recommendations and activities to keep you entertained during your time at the San Diego State University Campus.
Book your stay in our hotel near the San Diego State University Campus today!